---
Posted on almost 5 years ago

We have talked about Alma Salera in the past on how inspiring it is to see anyone dance. This video continues to show us that when there is a will, there is always a way. There is no excuse for anyone not to try salsa dancing. Great performance to the crowd with a unique style of fun salsa flavor....
---
Posted on about 9 years ago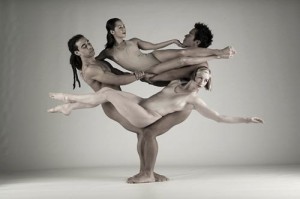 Perhaps the most difficult part of learning to dance for ladies is achieving steady balance. Like most skills, balance takes time and practice to achieve, but here are some ways to speed up the process.<br/> Touch up your timing <br/>Once you have a solid understanding of salsa timing, and begin to memorize which foot corresponds with which beat, you will become much more steady on the dance floor. If we have a poor understanding of timing, then we compensate as we follow by pausing or shuffling steps, which brings us off balance.<br/> Focus on footwork <br/>You can improve timing and balance by practicing footwork on your own (plus it's a great work out). With a nice slow song, concentrate on marking your footwork with the beats in the music. Footwork also forces us to maintain our own balance, without a lead for support....
---
Posted on almost 10 years ago
This one is for the ladies. Most of us associate dance-especially Latin dance-with femininity: because dancing can be so sensual, it imitates the mating ritual, highlighting the masculine/feminine duality. Some of this happens naturally, and a lot of it is taught, in the form of movement, posture, footwork and style. It varies from place to place, with some styles emphasizing ultra-feminine hand placement and "daintier" footwork. The differences even carry over to salsa culture, where in some areas it is popular to find make-up, sparkles, fashion, and high heels.<br/><br/>With this traditional element of femininity within modern culture, I wonder: how does it fit in with other aspects of modern culture that are not so feminine? After decades of women's rights and title IX allowing women to have university sports teams, and girls who now grow up playing rough sports, how do we merge the femininity of the old times with the athleticism of today?...
---
Posted on about 10 years ago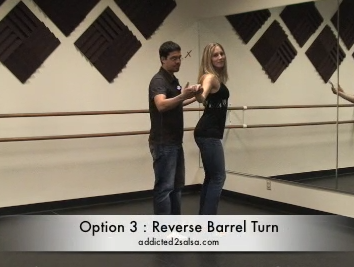 And now back to your regularly scheduled programming! After such a long time we are back with a new season of the addicted2salsa.com video dance podcast!...
---
Posted on over 10 years ago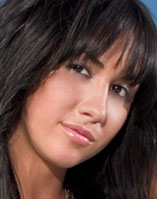 I just can't believe it! My two favorite dancers out of the bunch got voted off. I was thinking I would at least have one of my favorites in the finals (well, maybe Sabra) but man - Pasha and Lauren! Feels like a nightmare and a bad "Laguna Beach" episode. I'm assuming you've been keeping up with the show, otherwise this will be over your head....