---
Posted on almost 10 years ago

It is back again - and coming real soon. The 10th Annual Los Angeles Salsa Congress (previously called the West Coast Salsa Congress). Just a quick heads-up to everyone who is planning to go - tickets are selling fast and hotel is almost booked. This year they are bringing back one of my favorite bands: The New Swing Sextet (rumor has it they have a new album coming out). They are also bringing the great Cheo Feliciano to help us groove to what will be an amazing night of social dancing on that Saturday night. If you have never been to a salsa congress before, I HIGHLY encourage you to attend one - it is an unforgettable experience, no matter your current salsa skill level....
---
Posted on almost 10 years ago

Our friend Alan from Nuevotec Productions has made an awesome documentary about the ESPN Salsa World Championships - which is being called a 'Salsamentary'. It is an amazing work to get to know how the entire World Championships started, learn about the people, the dancers and everything that goes on behind the scenes. Here is a brief description:<br/> Salsamentary takes a look at the journey of six dancers as they step on salsa's largest stage through its highest level of competitive dancing. Each dancer has their own reason for competing. Some enjoy the challenge of competing against the world's best dancers. Others want to build their salsa dance resume and credentials quickly through the event, which is televised on several ESPN national and international stations, as well as DVDs sold globally. The rewards cannot be expressed just in terms of the prize money awarded to the first, second, and third places....
---
Posted on over 10 years ago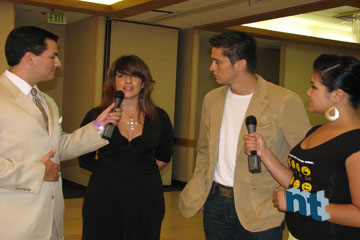 "... Everybody else in the world or the country basically we're saying that San Diego didn't have a big enough salsa scene. And so my husband and I set out to prove them wrong, and prove them wrong we did." - Tulane Rivera....
---
Posted on over 10 years ago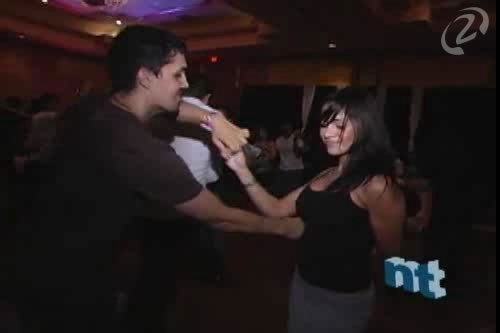 Well, got a chance to take a break from work and went to the Al Liquid Silver Summer Salsa Splash 2007 event in Palm Springs, California. Met lots of great people, especially Allan from Nuevotec Productions who has more videos from the event....
---
Posted on over 10 years ago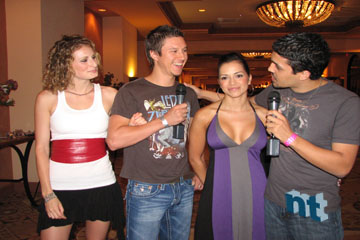 What's the sweeter bonus? A weekend in beautiful Palm Springs, CA? Or a salsa congress and bootcamp in the 2007 Salsa Summer Splash? Maybe it's a draw. Regardless, I had a great time at the event. Palm Springs gets very crowded with salseros in the months of July and August. Al Espinoza's event somehow pulls a large following, despite the fact that his party is the third event (in 8 weeks) in the desert oasis. Both the workshop/bootcamp portion and the performances/parties were well attended. Want a reggaeton class? Check. Bachata or salsa shines? Yup. I'm trying to recall if there was a zouk workshop. Wanna talk about some great instructors? John Narvaez and Liz Rojas from Salsamania taught an intermediate/advanced on2 pattern class. The bay area team broke down the pattern thoroughly, and even split the class between guys and girls to get their respective pieces down. John also took some time outside of the class to help me with a difficult section. Anthony and I really enjoyed the session.<br/><br/>In addition to meeting Sir Anthony Persaud of San Diego for the first time, I met Pauline (Miss Flare), Karlos, and a bunch of other salseros from the Bay Area, LA, San Diego, etc. Great company. On the performance tip, they started pretty close to their scheduled time, within a half hour. Some of the standout routines included Majesty in Motion, John Narvaez and Liz Rojas, Pretty Boys and Girls, Salsabor y Cache. Click on some of the images below for a sampling of the videos. Thanks to Anthony for doing the interview with Dave Stein and Majesty in Motion. Keep the podcast going for the community!...